Experience the spiritual essence of Ujjain by booking a puja, a sacred ceremony, in this ancient city. Ujjain is known for its deep connection to spirituality and offers a special chance to perform rituals to address various concerns like Kaal Sarp Dosh (a planetary issue), Pitra Dosh (ancestral issues), and Mangal Dosh (Mars-related issues). You can also take part in a Bhat Puja, a ritual honoring ancestors, or choose from a variety of other pujas tailored to your needs. Experienced pandits, or priests, will guide you through the ceremonies, making sure everything is done correctly and with devotion. The positive atmosphere of Ujjain will cleanse your spirit and leave you with a sense of peace and happiness.
Kaal Sarp Dosh
Escape the grasp of Kaal Sarp Dosha with our special puja. Our skilled priests perform rituals to neutralize its impact, bringing peace and prosperity to your life. Embrace positivity and a brighter future. Choose us for a life-changing Kaal Sarp Dosha Puja today.
Pitra Dosh
Experience ancestral blessings with our Pitra Dosh Puja. Our expert priests balance your family's energies for a harmonious life. Embrace tradition, connect with your roots, and step into a brighter future with us.
Mangal Dosh
Our expert Pandits conduct powerful rituals to appease the planet Mars, removing obstacles and enhancing harmony in your relationships and career. Embrace positivity and a brighter future. Choose us for a life-changing Mangal Dosha Puja today.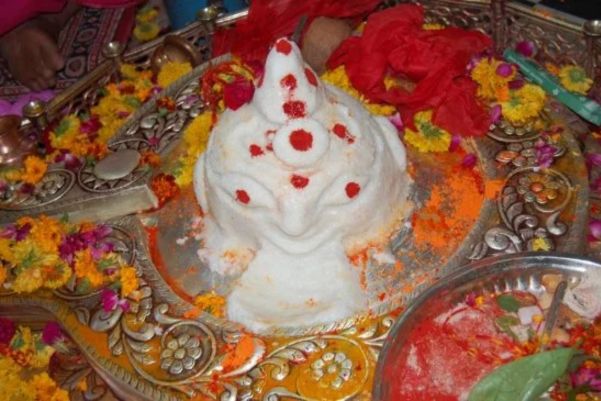 Mangal Bhat Puja
Our experienced pandits perform this special ritual to pacify the Lord Mangal at Angareshwar Mandir, bringing harmony to your life and relationships. Say goodbye to obstacles and welcome a brighter, more balanced future.
Rudrabhishek
Our expert priests perform this sacred ritual, invoking Lord Shiva's blessings for your prosperity and well-being. Remove obstacles and embrace positivity in your life. Choose us for a powerful and transformative Rudrabhishek experience today.
Kundli Dosh
Our skilled priests perform personalized rituals to mitigate various doshas in your birth chart, ensuring a harmonious life journey. Say goodbye to obstacles and invite positivity. Choose us for transformative Kundli Dosh Puja experiences tailored to your needs.
UJJAIN : SACRED CITY OF MAHAKALESHWAR
WHY CHOOOSE US?
Star Travels Ujjain boasts a team of highly educated Acharyas and adept Brahmin Pandits renowned for conducting various pujas, Anshthan, and jaaps. Our team includes experienced and expert pandits specializing in dosha nivaran pujas. You can receive a complimentary horoscope analysis, detailing Doshas and Yogas, by simply providing your birth details. Contact now for more information about puja vidhi.